← Back to Listings
CTEL Preparation Course – Part 5
Date(s)
Tuesday, Feb 1, 2022
Presenter(s)
Agustín Amaro, M.Ed.
Contact
Agustín Amaro, M.Ed.
This is the fifth in an 8-part series; Participants must attend all dates. To participate in this course, register for the first date, January 18. Upon registration, you will receive an email with a Zoom link that will work for all dates.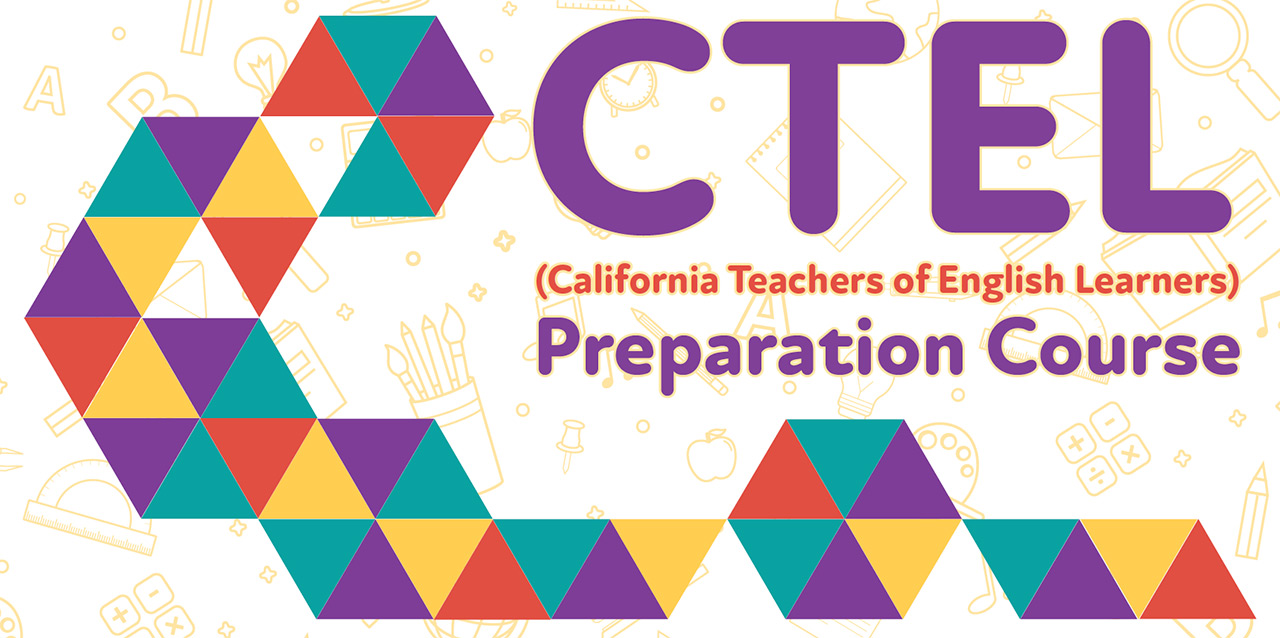 HCOE is sponsoring a course geared towards supporting educators as they prepare for the CTEL exam(s).
Jan. 18, 20, 25, 27 & Feb. 1, 8, 15, 16 • 3:45-5:15pm
Note: This is a hybrid course that uses both Asynchronous & Synchronous methods for a minimum of 15 hours.
Language & Language Development (CTEL 1)
Language Structure & Use
Additive-Language Development
Assessment & Instruction (CTEL 2)
Assessment of English Learners
Foundations of English Language/Literacy Development and Content Instruction
Approaches & Methods for ELD and Content Instruction
Culture & Inclusion (CTEL 3)
Culture, Cultural Diversity, Relationship to Achievement
Culturally Inclusion Instruction
Disclaimer: This course is intended to help give tips and strategies for taking the CTEL successfully; however, it does not guarantee that you will pass the exam upon completion of this course.
This course is eligible for 1 unit of course credit through Humboldt State University Extended Education. Details will be posted when they are available.