School Libraries Matter
A thriving school library program is the heart of a school, whether in-person or online.  Here we serve every student and school community member by developing literacy, information and technology skills, social-emotional wellbeing and a true, lifelong love of reading. By providing high quality reading, information and digital resources, we ensure that all students have equitable access to what they need to succeed and flourish.
Learn how we can help strengthen your school library program today.
Humboldt-Del Norte School Librarian Network
Are you interested in sharing resources and connecting with other librarians?  Join our monthly School Library Network, where we talk about best practices, literacy development, activities, technology, collection development, and student engagement.
For the 2020-21 school year, HCOE is hosting monthly one-hour gatherings.  Although there is a monthly topic, these gatherings are informal so you can openly share and ask questions.  Choose between morning (Tuesdays 10 a.m.) or afternoon (Thursdays 2 p.m.) sessions.
Bring questions, wonderings and a favorite resource to share!
Dates and Topics:
Nov. 10/12 – Library services online (and on wheels!)
Dec. 8/10 – Collection development (auditing, weeding, selection)
Jan. 12/14 – Spring programming ideas: California Young Reader Medal and Read Across America day.
Feb. 9/11 – Best books (and how to choose them)
Mar. 9/11 – Technology essentials for school libraries
Apr. 8/13 – Supporting literacy with best practices
May 11/13 – The joy of reading (especially in summer!)
Contact Ryan Keller at rkeller@hcoe.org with questions.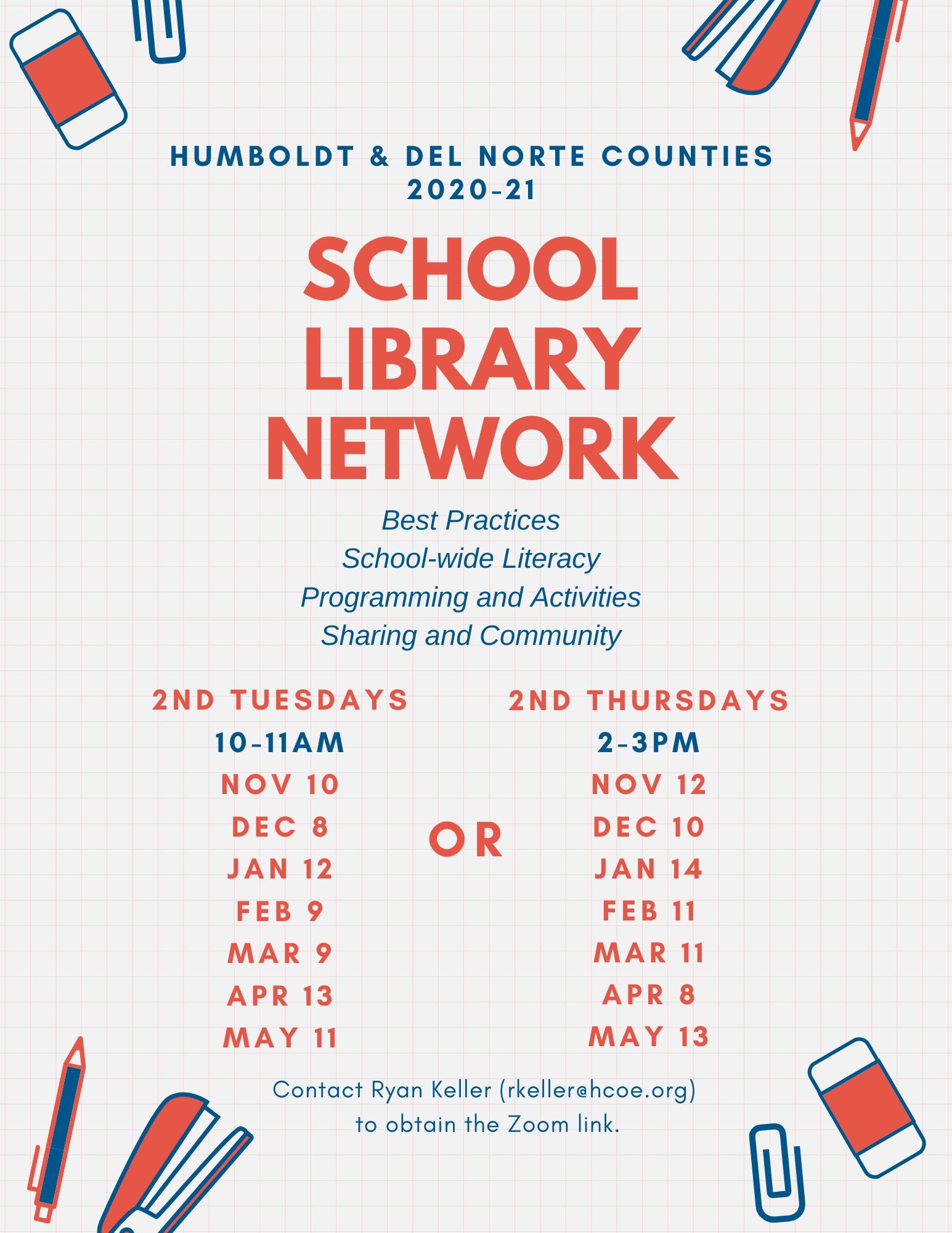 North State School Library Collaborative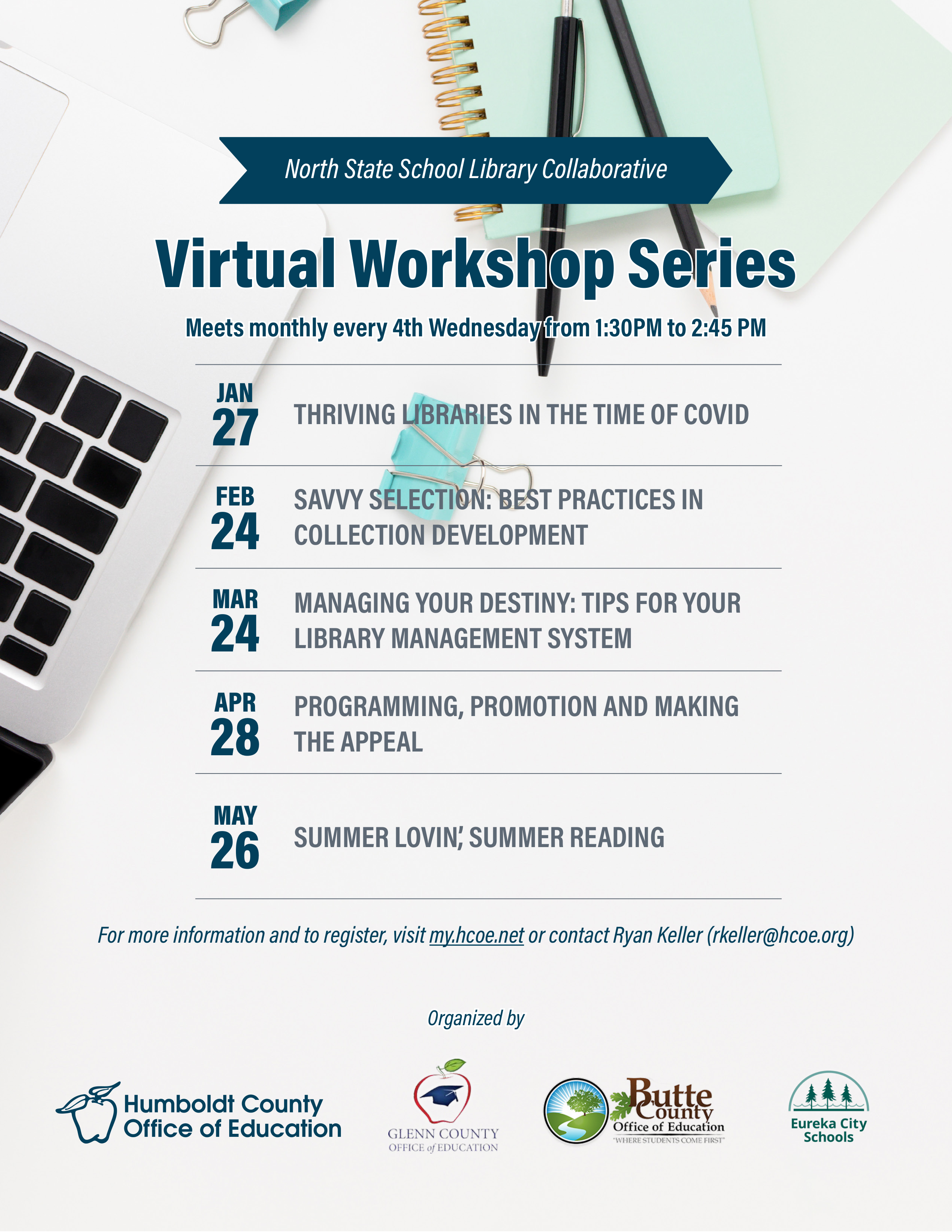 NEW! For Spring 2021:
Librarians from Humboldt, Glenn and Butte Counties are collaborating to bring you a series of informative, fun, and supportive virtual workshops.
Starting in January 2021, these workshops are held every 4th Wednesday from 1:30-2:45 on Zoom, and include best practices, activities and networking time for participants.  Sessions are recorded and available to all registered participants.
You might be the only one on your campus who does what you do, but your peers are all over northern California and this is the place to connect!
Contact Ryan Keller at rkeller@hcoe.org to register or for more information.