School Libraries Matter
A thriving school library program is the heart of a school, whether in-person or online.  Here we serve every student and school community member by developing literacy, information and technology skills, social-emotional wellbeing and a true, lifelong love of reading. By providing high quality reading, information and digital resources, we ensure that all students have equitable access to what they need to succeed and flourish.
Learn how we can help strengthen your school library program today.
Are you interested in gaining skills, sharing resources and connecting with other librarians?  Join our monthly School Library Network, where we talk about best practices, literacy development, activities, technology, collection development, and student engagement.
For the 2020-21 school year, there is a monthly one-hour gathering.  There will be a monthly topic as well as time for open sharing and connecting.  Choose between morning (Tuesdays 10 a.m.) or afternoon (Thursdays 2 p.m.) sessions. 
Bring questions, wonderings and a favorite resource to share!
Dates and Topics:
Nov. 10/12 – Library services online (and on wheels!)
Dec. 8/10 – Collection development (auditing, weeding, selection)
Jan. 12/14 – TBD
Feb. 9/11 – TBD
Mar. 9/11 – TBD
Apr. 8/13 – TBD
May 11/13 – TBD
Contact Ryan Keller at rkeller@hcoe.org with questions or for Zoom link information.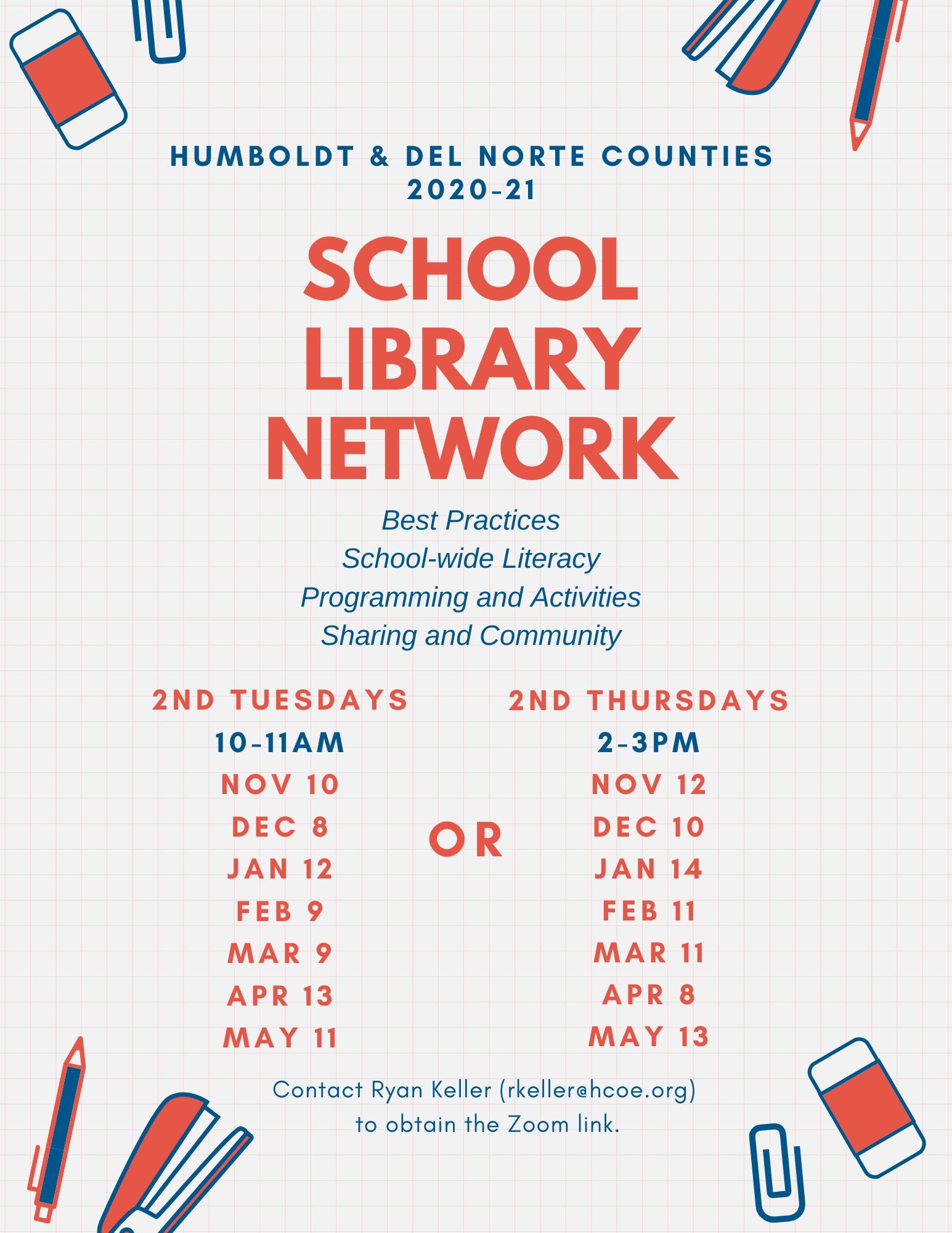 November is Native American Heritage Month