Schools to Studio Pilot – A Success!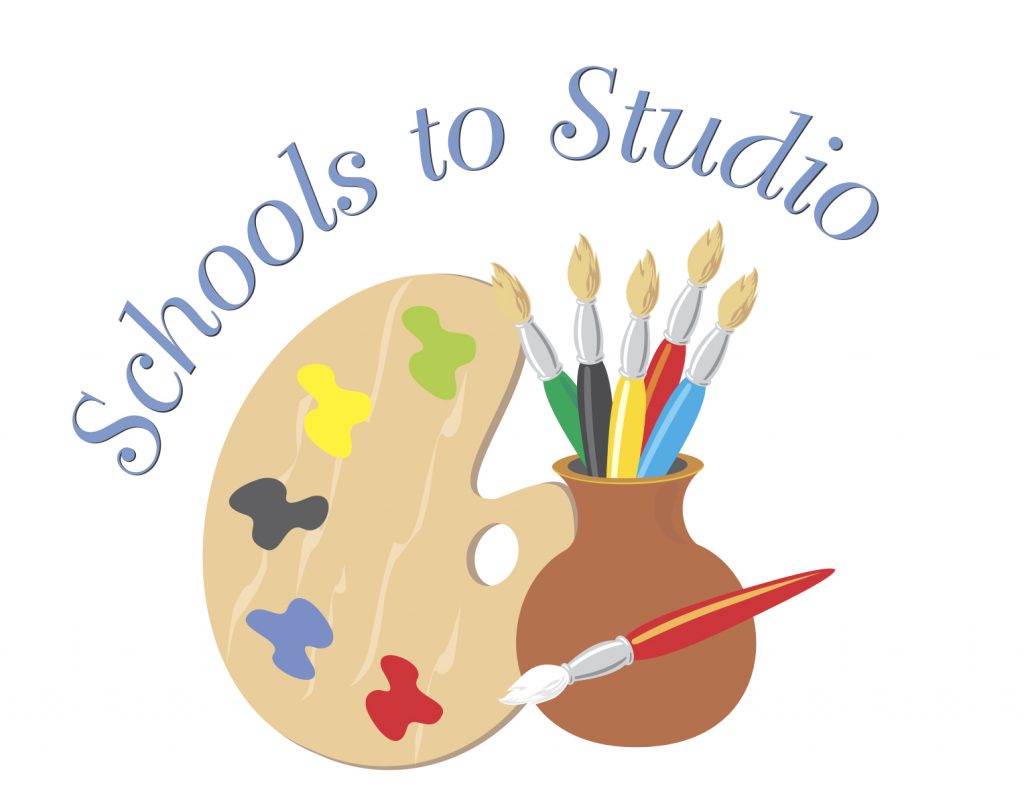 Schools to Studio is the fourth component to HCOE's Reserved S.E.A.T.S. (Students Engaged in the Arts Through Schools). Students first watch the Schools to Studio video in which they "tour" and meet 7 working artists in Humboldt County. Then, classrooms are paired with a teaching artist to create a lesson that is cross-curricular. See the photos of watercolorist Joyce Jonte's work with 3rd graders at Pacific Union Elementary (birds) and 5th graders at South Bay Elementary (flowers).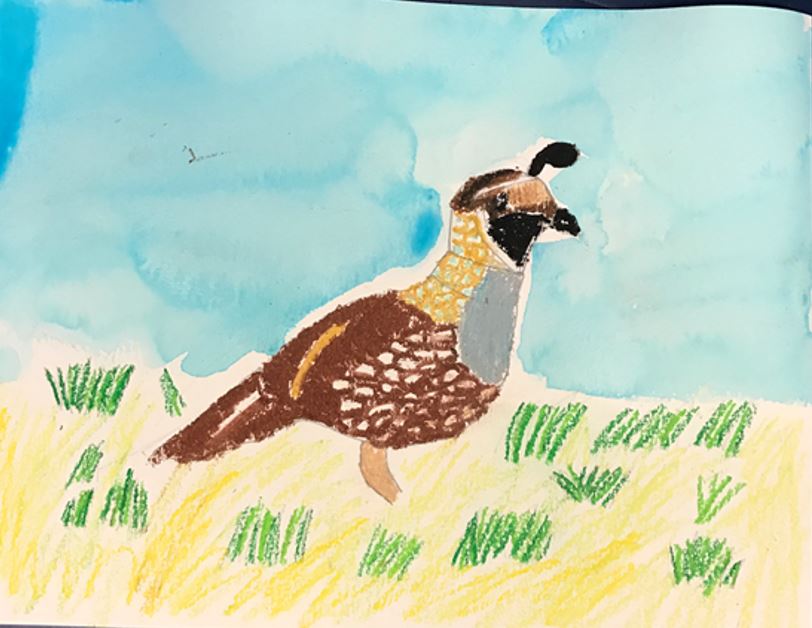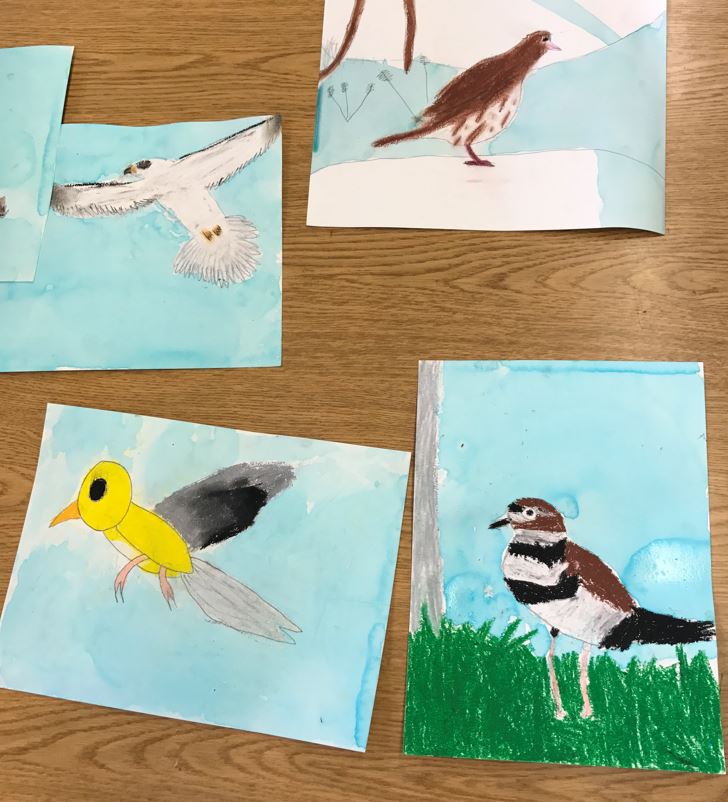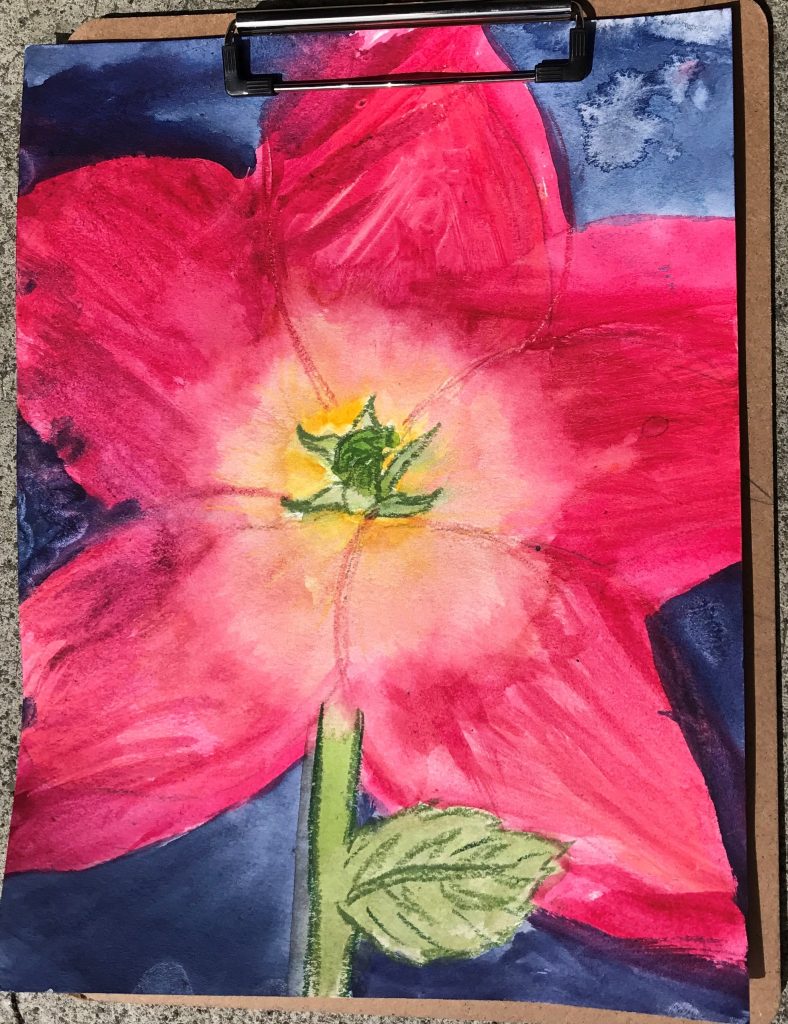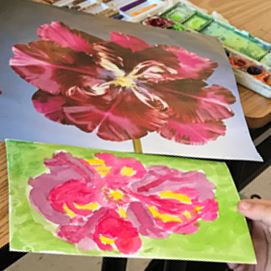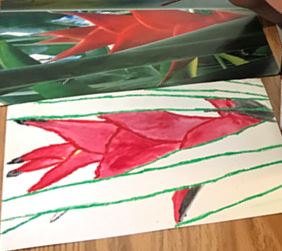 Other programs in Reserved S.E.A.T.S. include Schools to Theatre – Elementary students attend Arcata Playhouse and Secondary students attend North Coast Repertory Theatre; Schools to Symphony – elementary students attend a special program at the Arkley Center by the EUreka Symphony; and Schools to Dance – elementary students attend scenes of "The Nutcracker" at the Arkley Center. All 3 of these programs come with standards based lesson guides.
For more information to partner or participate, contact Stacy Young, Visual & Performing Arts Learning Specialist syoung@hcoe.org