← Back to Listings
Noche inspiradora e informativa sobre la universidad (Night of Information & Inspiration About College)
Date(s)
Thursday, May 13, 2021
Sponsor
HCOE & Humboldt-Del Norte Equity Partnership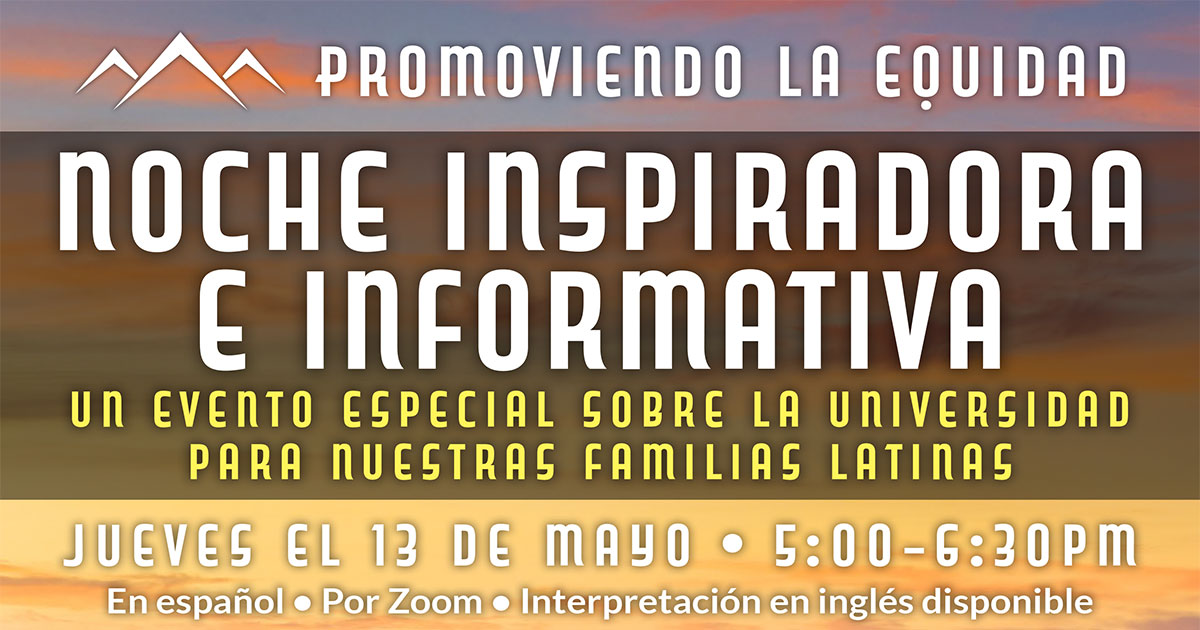 Noche inspiradora e informativa sobre la universidad
Un evento especial para nuestras familias latinas
Jueves el 13 de mayo | 5:00 – 6:30 p.m.
Interpretación del español al inglés disponible.
Panelistas:
Profesores de HSU: Dra. Catalina Cuellar y Dr. Mateo Dean
Estudiantes de HSU y de El Centro, el Centro Latinx para la Excelencia Académica: Ash Ramírez y Daniela Garcia
Presentador:
Agustín Amaro, Especialista de aprendizaje de HCOE
Para programas aprendizaje de lenguas / Historia y estudios sociales
Tema:
El valor y los beneficios posibles cuando nuestros hijos obtienen una educación universitaria.
Para más información: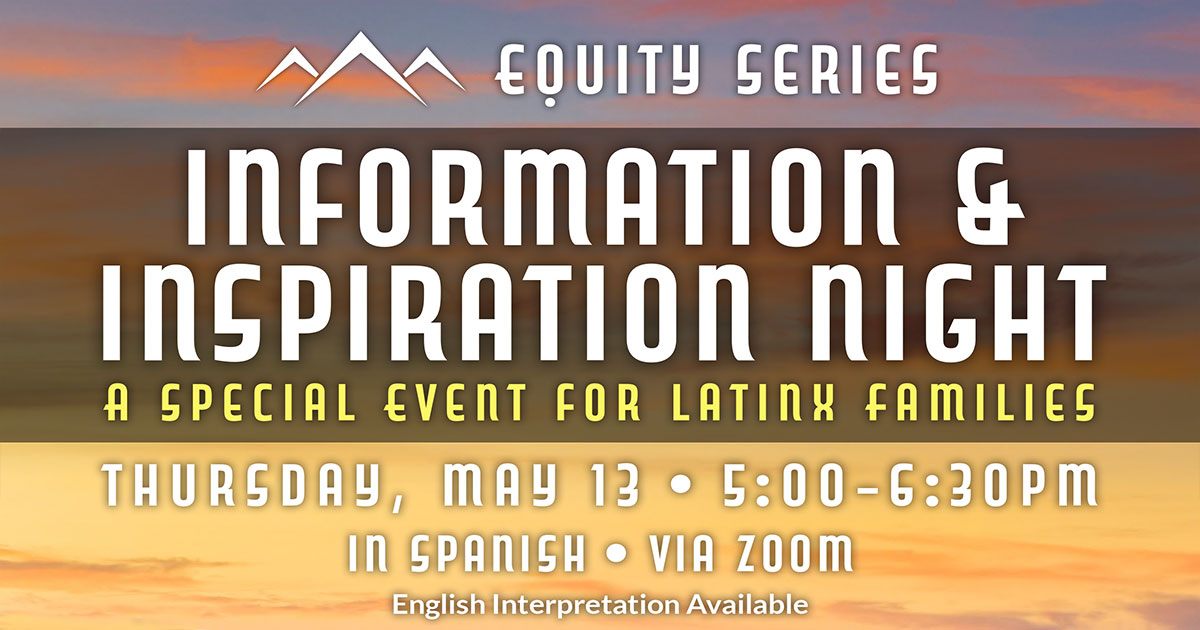 Information & Inspiration Night
A special Event for Latinx Families
Thursday, May 13

•

5:00-6:30pm

In Spanish

•

Via Zoom • English Interpretation Available

Panelists:
HSU World Language professors
Students from El Centro, the Latinx Center for Academic Excellence
Host:
Agustín Amaro, HCOE Language Learning Specialist
Focus:
The benefits and value of children attending college
For more information:
Register for this event
Registration is closed for this event.