← Back to Listings
Forest Therapy Professional Development Series
Date(s)
Monday, Oct 25, 2021
Sponsor
HCOE Environmental Education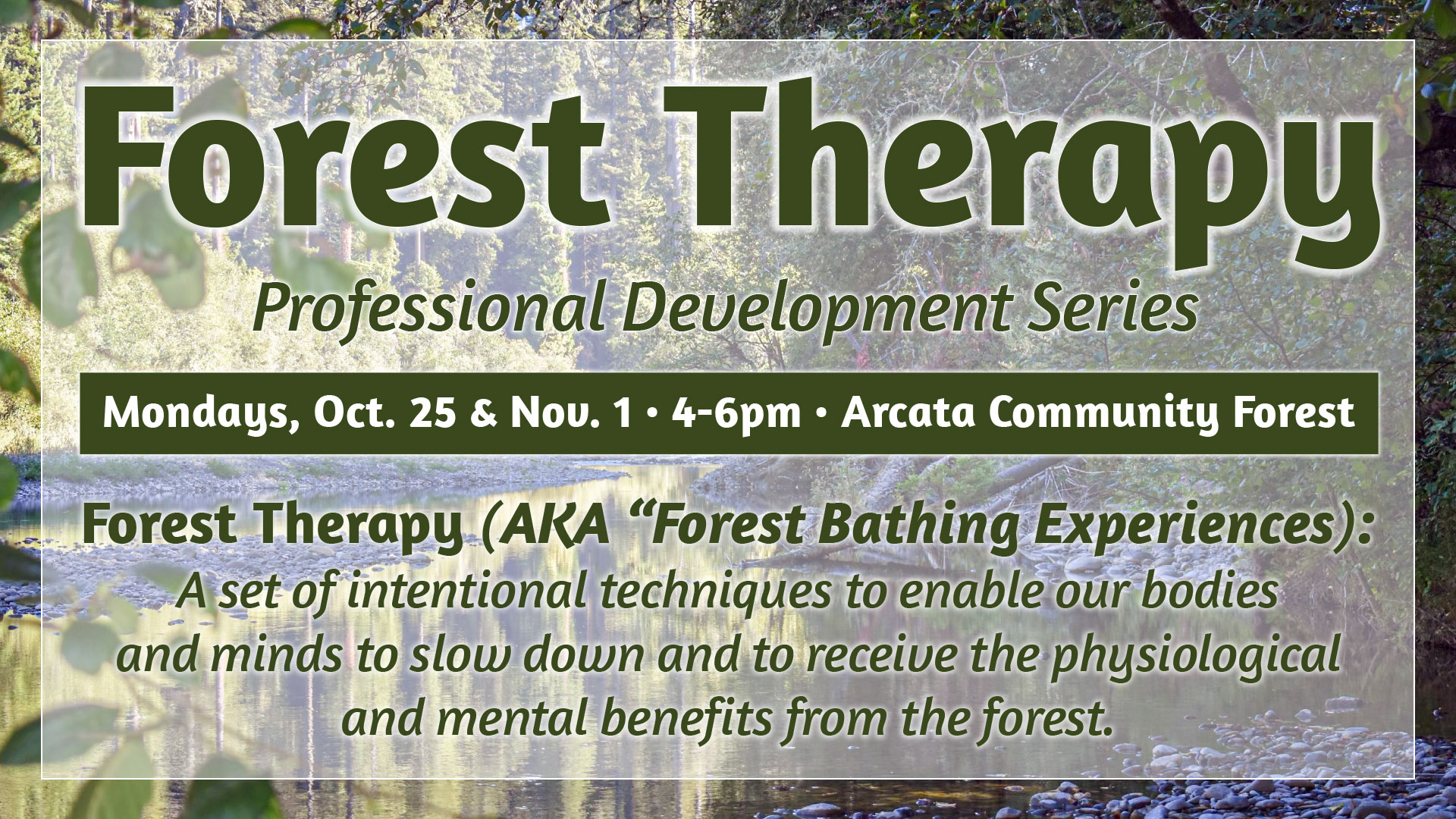 The HCOE Environmental Literacy Team and Prevention & Intervention Specialists invite you to join in this 2-part training with Justin Legge, local naturalist & certified Forest Therapy guide.
When: Mondays Oct. 25 and Nov. 1, 4-6pm
Where: Arcata Community Forest
Who: Open to all K-12 Educators
Cost: Free
What's Covered
Learn and try specific Forest Bathing techniques
Understand how these practices benefit mood, cognition, the cardiovascular and immune systems
Gain a new set of tools for enabling your students and colleagues to more effectively utilize the outdoors
Learn techniques for facilitating reflection in a group circle
 Pre-registration is required. Group limited to 25 participants.