← Back to Listings
Boaler Booster
Date(s)
Tuesday, Nov 19, 2019
Presenter(s)
Reada McConnaughy, Melanie Downing, Gwen Neu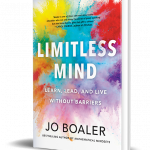 Let's have some more fun sharing the implementation of Jo Boaler's ideas and activities in our classrooms. We will develop questions for implementing open-ended
tasks and a rubric/feedback process. Let's not forget the standards and their connections to this type of learning. Of course, we will explore the youcubed website and take a peek at Week of Inspirational Maths. NCTIP Candidates participating in this professional learning (PL) may count this workshop toward the CTC and program-required PL if it relates to their inquiry focus.  Mentors may attend with Candidates on a voluntary basis outside of program requirements.
Light snacks provided by NCTIP
What to Bring:
Student work samples from an activity you implemented 

Device( laptop, ipad) to explore youcubed
Participate via Zoom if you can't join us in Eureka: https://zoom.us/j/411180600
Intended Audience: Anyone who attended the Jo Boaler Conference on Oct 12th.
Register for this event
Registration is closed for this event.