← Back to Listings
STEAM CONFERENCE: January 6-7, 2017
Date(s)
Friday, Jan 6, 2017 - Saturday, Jan 7, 2017
Presenter(s)
Erin Mulcahy and Nirvan Mullick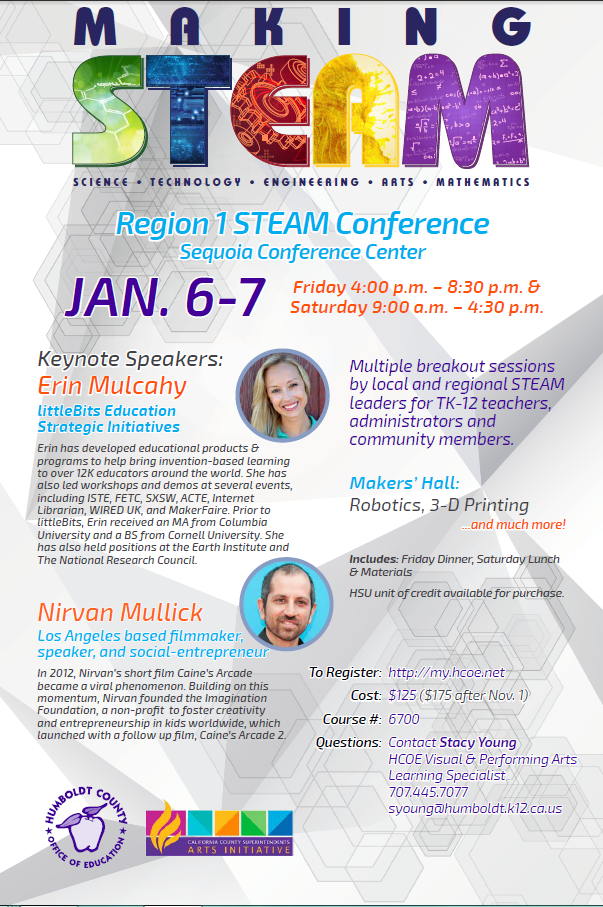 No substitutes required! Friday, 4:00 – 8:30 p.m. and Saturday, 9:00 a.m. – 4:30 p.m.
Community Maker Event to follow Saturday's conference.
Humboldt Arts Now! event Friday, 9:00 a.m. – 3:00 p.m. at Arcata High School.
Click for more info:
Register for this event
Registration is closed for this event.