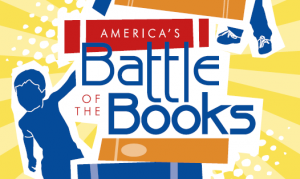 This year's event will be hosted on Zoom
May 29 from 1-3 pm.
In order to participate, please note the following important dates:
Register participating students by the end of the day on Friday, May 15 at www.bit.ly/HCOEBOTB.
All students are required to attend a practice session on Friday, May 22 from 1-3 pm where we will cover Zoom basics, do a practice round, and have all participants read and sign a code of ethics.
The final event will take place on Friday, May 29 from 1-3 pm.  Please plan to bring at least one adult volunteer per school to help power the event.
Questions?  Contact Ryan Keller (rkeller@hcoe.org) or Gael Hill (ghill@hcoe.org).  We look forward to hearing from you!