← Back to Listings
School Psychologists PLC

Date(s)
Wednesday, Nov 3, 2021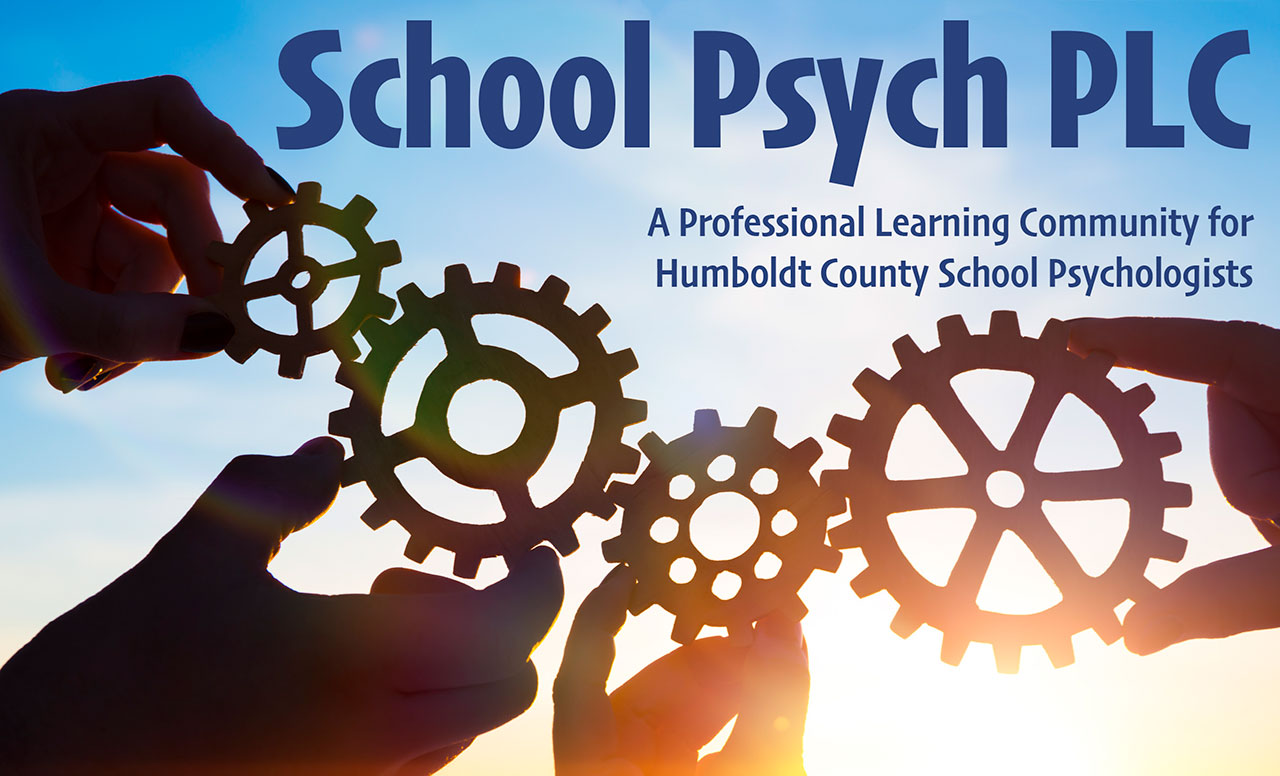 Note: Due to an oversight we unintentionally scheduled our first School Psychologist PLC during the SELPA fall workshop. We encourage all school psychologist to attend the SELPA fall workshop and have changed our initial PLC date to be November 3.
A Professional Learning Community for Humboldt County School Psychologists
You're invited to join your Humboldt County colleagues in a collaborative meeting space where we will grow our collective understanding of current topics and practices.
Topics Covered Include:
Legal updates
Hot topics on in the classroom and in the profession
Age level case studies
Upcoming PD opportunities
Special presentations
Meeting Dates:
Please register for each date individually, using the links above.