← Back to Listings
Data Literacy Leader Summit
Date(s)
Thursday, Aug 5, 2021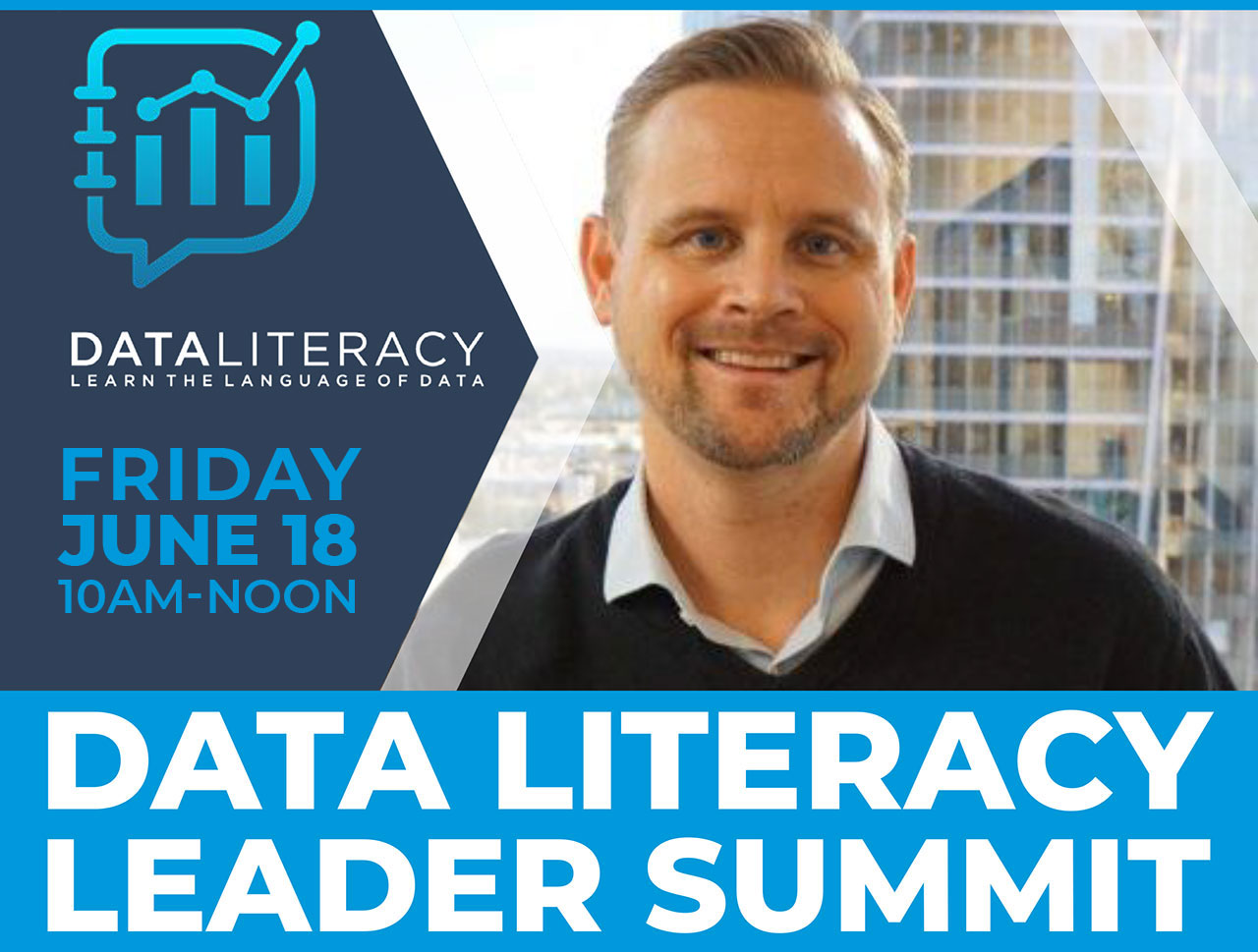 Keynote Speaker: Ben Jones
Data Literacy Thought Leader
How can you become a data-savvy leader so that you can unlock the value of data for your organization? Learn about the power and value of data, and see how the visual language of data can help you quickly discover the breakthrough insights hidden with the spreadsheets and databases. You'll also learn about seven important factors to consider when creating a data-informed culture.
About Ben Jones
Ben Jones is the co-founder of DataLiteracy and is a recognized thought-leader in the data world, bringing his experience from leading the global marketing effort for the Tableau Public platform, along with his talent as an educator, speaker and author.
Facilitated by Ronda Stemach
Data Visualization & Analytics Manager

Ronda Stemach has worked in data design, dimensional modeling, and systems programming for over two decades, first in private consulting and then at Humboldt State University.  Ronda joined HCOE in 2019 as the Data Visualization and Analytics Manager, working with districts and teams in the collection, analysis, and presentation of data to support continuous improvement and evidence-based decision making.
Ronda is a lifelong learner and a passionate advocate for empowering others through data literacy and technology.  She earned her M.S. in Information Technology in May 2018 from Cal State Fullerton.  Ronda has volunteered at the "Girls Can" summer camp to encourage young women interested in STEM careers, and she has given technology presentations to local PTA groups.  When she is not working, you can find Ronda enjoying the outdoors and spending time with family.
Register for this event
Registration is closed for this event.