This is not your old bulletin board …

This is Padlet!
Padlet is a free web-based application that provides users a digital "bulletin board" or "wall" to post anything: paste a link to a website, web page, photo, video, song, document, article, another Padlet, or anything else.  Ask a question, or ask for ideas and share!  It's interactive! Share and collaborate within your classroom, school community or district, or the world!  It's fun and best of all, so EASY!
Here's my Pinterest Padlet.  I asked my colleagues to share their favorite educational "pin" they have on another fabulous online bulletin board, Pinterest.  Add to it if you like!
http://padlet.com/cardasa2/pinterestpadlet
I use Padlet in my third grade class, We read The Year of Billy Miller (global read aloud) and shared what we learned about the characters from the book with another third grade class in Michigan.
http://padlet.com/cardasa2/billy
Check out the Padlet where I asked teachers at my school to share lessons they have found integrating technology.  Add to it if you like
http://padlet.com/cardasa2/teachersshare
Padlet has an app for mobile devices, making it easy for students and teachers to get to.
Now, I CHALLENGE YOU to add your ideas on my new Padlet: "Padlet ideas, how do you Padlet?"
http://padlet.com/cardasa2/padletideas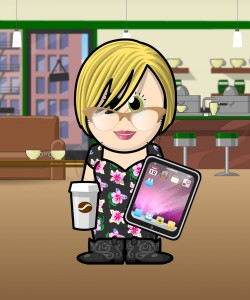 @crivelli_carol