NGSS Unlocked
Watch the video above to get an overview, and use the detailed lesson plans on the California Academy of Science website to continue NGSS professional learning.
Parks Online Resources for Teachers and Students (PORTS) is a FREE distance learning program that uses the power of interactive videoconferencing to assist K-12 educators teach Common Core and Next Generation Science Standards in the context of California State Parks.
The Exploratorium
Teacher Institute supports a lively community of secondary science and math teachers and leaders through workshops, online communities, and classroom activities.
The Institute for Inquiry addresses the theory and practice of inquiry-based science education with K-5 teachers and professional learning providers.
The Tinkering Studio supports educators in developing hands-on activities that explore learning and creativity through making.
Strategies for Investigations
Learn how science notebooks can help your students plan and carry out hands-on investigations. From collecting data to constructing explanations, using notebooks can solicit and deepen your students' thinking.
A tool to help guide advocates in making the case for science education and environmental literacy.
National Science Teachers Association (NSTA) provides resources for curriculum planning and professional learning
Schatz Energy Research Center
offers energy and engineering curriculum for all ages, and programs at our facility on the HSU campus. What we offer:  Guided field trips  Classroom curriculum for the teacher to use  Classroom visits/guest speaker
Marine Protected Areas (MPAs) Teacher Toolkit
A NGSS-aligned science curriculum with a host of activities pertaining to MPAs for formal and informal educators targeting elementary education (K-5). Available for check out beginning March 2019 from Humboldt and Mendocino County Offices of Education.
Environmental Education Initiative (EEI)
Get free printed EEI units when you watch the 13 minute training video about curriculum that addresses ELA, History/Social Sciences, and Science standards. (All units are open-source and available to download)
California Science District Coaches
Ask to join this private Facebook group for timely and well-informed news from some of the heavy hitters in California science K-12 education
National Science Teachers Association
Look up Next Generation Science Standards through different filters on the NSTA website
Scientific Illustration
Four exercises from the local Arts Integration Project to help students build speed and accuracy with both drawing and observation.
Nature Joe's Humboldt Nature School
demonstrates and instructs how we can conserve nature while producing the food, forest products and other goods needed in our community. By utilizing the many educational resources in our community, Nature Joe offers classes, workshops, camps and field experiences focused in four areas of study: animals, gardening, ecology and technology
Qualities of a good anchor phenomenon – a resource from the Research + Practice Collaboratory
www.ngssphenomena.com – a collection of interesting phenomena that could be instructionally productive
Video discussing phenomena in the context of evaluating instructional materials. From Achieve and the Teaching Channel.
John Muir Laws
His website is full of inspiration and instruction for science note-booking and his Instagram is a daily does of artistic inspiration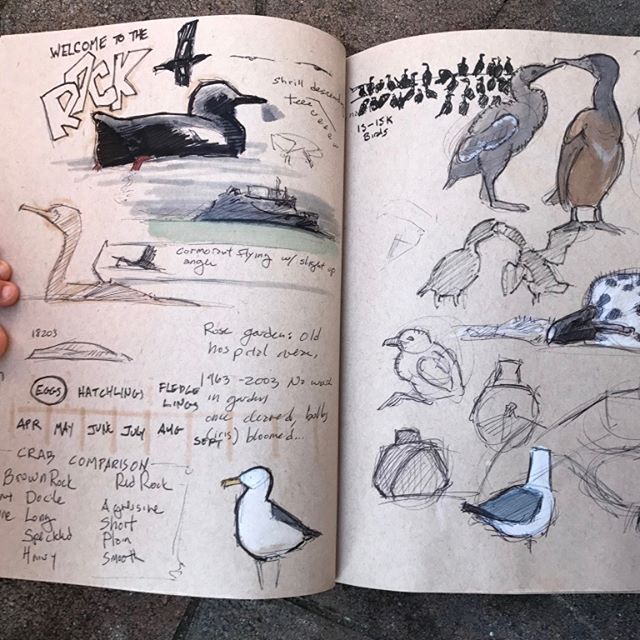 HCOE Professional Learning
Follow us on Facebook to catch reminders about upcoming opportunities and education articles
K-5 Report Cards for NGSS
SFUSD has compiled some resources, including a sample report card aligned with NGSS. You'll also find sample letters to parents explaining report card changes.
The Stanford NGSS Assessment Project (SNAP)
has developed free resources to engage teachers, coaches, and administrators in professional learning on the development and use of assessments to support three-dimensional science learning. This includes a toolkit for developing and using performance assessments.